Speeches and Floor Statements
Opening Statement Ranking Member Stacey Plaskett Subcommittee on the Interior entitled Improving the Visitor Experience at National Parks
Mr. Chairman, thank you for holding this important hearing. I appreciate the role the National Park Service plays in protecting and caring for our nation's cherished natural and cultural resources and for the important educational and recreational opportunities they provide for all Americans.

Vendors play a key role in providing visitor services. They offer a wide range of recreational and retail services while helping to generate more than $1.2 billion annually in revenue for the federal government.

Vendors also employ more than 25,000 workers and drive economic growth in the communities surrounding the Parks.

I understand that the public is demanding more recreational and cultural opportunities during their visits to National Parks. I also understand that vendors are ready, willing and able to provide these additional visitor services, but they have encountered some barriers.

Today, we will examine some of the challenges faced by the National Park Service and vendors in providing the best visitor experiences to our parks. Those challenges include: a rigid contracting process; contracts which create negative cash flow for vendors; and the Park Service's failure to meet public demand for more services.

The Park Service plays an important economic and recreational role in my district – the US Virgin Islands. On the island of St. John, the Virgin Islands National Park covers approximately 60% of the island and includes the Cinnamon Bay Resort & Campground located inside of the national park.

Under a new concession agreement reached last fall between the Park Service and Redwood Company, the Campgrounds are currently undergoing extensive renovations that includes eliminating "bare" sites and installing "eco" tents. The original plan called for 64 "eco" tents but after public opposition, that was reduced to 55. My office has received several complaints regarding the relocation of "bare" site camping and the high cost and quality of the new "eco" tents. This is an example of how improvements at park sites can lessen and not improve on the visitor experience at National Parks.

Although the Park Service has made great improvements in its contracting process in recent years, more work can and should be done. After the Park Service held its Centennial celebration in 2017, we must ensure that the very best services are provided for the 280 million visitors that our National Parks attract each year, and the best way to do that is by improving the contracting process with greater cooperation between the Park Service and vendors.

I look forward to hearing from the witnesses as we explore possible solutions that can drive progress in this issue.

I yield back the balance of my time.


Office Locations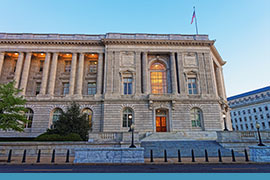 Washington, DC Office
331 Cannon House Office Building
Washington, DC 20515
Phone:
(202) 225-1790
Fax:
(202) 225-5517
Hours: 9-6pm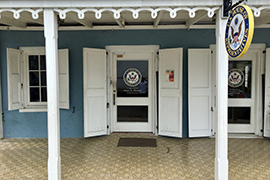 St. Croix Office
60 King Street
Frederiksted, VI 00840
Phone:
(340) 778-5900
Fax:
(340) 778-5111
Hours: 8:30-5pm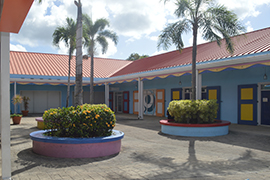 St. Thomas Office
9100 Port of Sale Mall
Suite 22
St. Thomas, VI 00802
Phone:
(340) 774-4408
Fax:
(340) 774-8033
Hours: 8:30-5pm