Press Releases
Congresswoman Plaskett Welcomes Governor Mapp and The 32nd Legislature of the Virgin Islands to Washington, DC to Discuss Needs with Key Members of Congress After Hurricanes Irma and Maria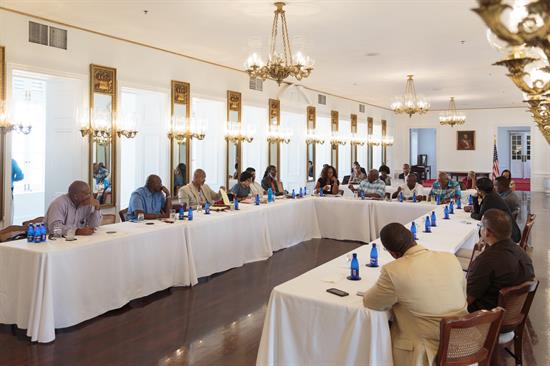 Congresswoman Stacey Plaskett meets with Governor Kenneth Mapp and members
of the 32nd Legislature of the Virgin Islands in October.
Congresswoman Stacey Plaskett (USVI), Ranking Member on the Subcommittee on the Interior, Energy, and Environment, released the following statement regarding the upcoming visit from the members of the 32nd Legislature of the Virgin Islands to Washington, DC:
"I am pleased to announce that at my invitation, Members of the 32nd Legislature of the Virgin Islands will be here in Washington, DC next week to meet with Members of Congress and key staff to discuss the needs of the Virgin Islands after suffering from two category five hurricanes. As the elected representative of the Virgin Islands in Congress, it is my duty and responsibility to advocate, legislate, and support the needs of the residents in the territory at the federal level. The people of the USVI are best served by all hands not only working, but working together. In the days and months ahead, it is important that we continue to work together to ensure that our people impacted by these devastating storms receive all the aid they need.
"Governor Mapp will also be visiting Washington, DC next week and I look forward to testifying alongside him, the Governor of Puerto Rico and the Resident Commissioner of Puerto Rico on 'Hurricane Recovery Efforts in Puerto Rico and the U.S. Virgin Islands' in both the House and the Senate. My office here in Washington has been working tirelessly to ensure that the USVI receives the maximum amount of aid needed and we welcome the support of the Governor in that effort here on Capitol Hill.
"In the next few months Congressional delegations will be arriving in Puerto Rico and the USVI to view the devastation and let our fellow citizens know they are not forgotten. As relief efforts continue, power restoration in the USVI must be the top priority. In addition, Democrats are committed to taking steps to rebuild infrastructure to 21st century standards so that communities in the USVI can withstand future storms. While it is important for Members of Congress to come to the USVI to view the destruction, it is just as important to have Members of the 32nd Legislature of the Virgin Islands here on Capitol Hill telling the story of the Virgin Islanders who are still without power, have destroyed homes, and spotty telecom services. As representatives of the people of the Virgin Islands, I, the Governor and the Legislature of the Virgin Islands must implore that our infrastructure is severely damaged and many people are homeless or living in homes without roofs among other things. We must also remind them of the substandard facilities in which our children are learning in and the workers who have lost their jobs or have not been able to return to work.
"Finally, like other states and Puerto Rico, having both the Virgin Islands Governor and the Legislature here in Washington, DC will be helpful in the fight for the recovery efforts for the USVI. Recovery and rebuilding efforts will require an extraordinary level of coordination and cooperation between the local and federal government. We have in this moment both an opportunity and a responsibility to ensure that the greatest good emerges from this calamity to our Virgin Islands. This is an opportunity to not just rebuild but to create an exponentially better Virgin Islands. The message we hope to leave with Members of Congress next week is to request that they provide the USVI with the resources necessary to rebuild stronger than before and hope that Congress will support our fellow citizens for as long it takes for them to get back on their feet."
Office Locations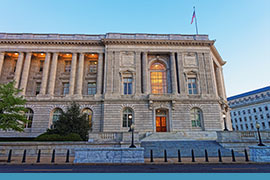 Washington, DC Office
331 Cannon House Office Building
Washington, DC 20515
Phone:
(202) 225-1790
Fax:
(202) 225-5517
Hours: 9-6pm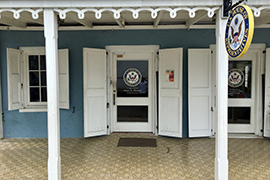 St. Croix Office
60 King Street
Frederiksted, VI 00840
Phone:
(340) 778-5900
Fax:
(340) 778-5111
Hours: 8:30-5pm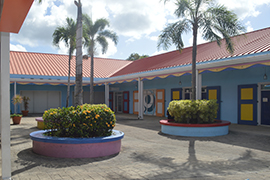 St. Thomas Office
9100 Port of Sale Mall
Suite 22
St. Thomas, VI 00802
Phone:
(340) 774-4408
Fax:
(340) 774-8033
Hours: 8:30-5pm