Press Releases
Congresswoman Stacey Plaskett to Host Meetings with National Park Service Officials, VI Residents
ST. CROIX - Congresswoman Stacey Plaskett invites Virgin Islands residents to attend two public meetings with officials from the National Park Service.
"The purpose of these meetings is to allow the public to share their concerns directly with the decision-making officials from the Park Service and to have those officials address those concerns as well as to clarify misinformation disseminated about administrative changes made within the Park Service. I have invited the Southeast Regional Director, Stan Austin, as well as the new Caribbean Parks Group Superintendent Randy Lavasseur. Virgin Islands National Park Superintendent Jayne Schaeffer and Christiansted National Historic Site and Buck Island Reef National Monument Superintendent Joel Tutein will also be present," Plaskett said.
Residents of St. Thomas and St. John are encouraged to attend the first meeting scheduled for 6 pm Thursday, August 3, 2017, in the Cleone H. Creque Legislative Conference Room in Cruz Bay, St. John.
Residents of St. Croix are encouraged to attend the second meeting scheduled for 6 pm Monday, August 7, 2017, in the Danish West India & Guinea Company Warehouse (Across from the Steeple Building) in Christiansted.
Both meetings will also broadcast live on the Congresswoman's official Facebook page:
https://www.facebook.com/repstaceyplaskett
Office Locations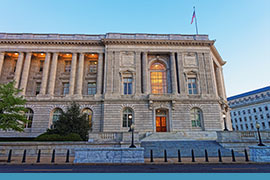 Washington, DC Office
331 Cannon House Office Building
Washington, DC 20515
Phone:
(202) 225-1790
Fax:
(202) 225-5517
Hours: 9-6pm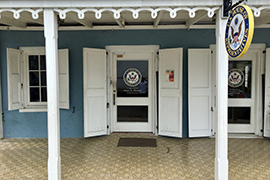 St. Croix Office
60 King Street
Frederiksted, VI 00840
Phone:
(340) 778-5900
Fax:
(340) 778-5111
Hours: 8:30-5pm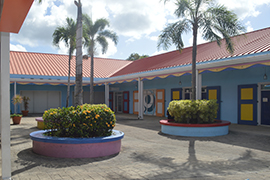 St. Thomas Office
9100 Port of Sale Mall
Suite 22
St. Thomas, VI 00802
Phone:
(340) 774-4408
Fax:
(340) 774-8033
Hours: 8:30-5pm