Press Releases
Congresswoman Plaskett Announces Transportation and Infrastructure Grant for the Henry E. Rohlsen Airport
Department of Transportation Grant for $2.270,311.00 will be awarded to the Virgin Islands Port Authority for much needed improvements to the St. Croix Airport

WASHINGTON, DC - Congresswoman Stacey Plaskett announced an important Transportation and Infrastructure Grant for improvements to the Henry E. Rohlsen Airport on St. Croix.
"I am proud to announce that the Henry E. Rohlsen Airport on St. Croix will receive an important Rehabilitate Apron Grant from the U.S. Department of Transportation. The Department announced that the Virgin Islands Port Authority would receive a $2,270,311.00 award. The airport apron is the area where aircraft are parked, unloaded or loaded, refueled, or boarded. This grant will fund the rehabilitation of 13,444 square yards of the existing apron to maintain the structural integrity of the pavement at this important airport", said Plaskett.

"This grant is significant to the residents of the U.S. Virgin Islands and St. Croix because it allows the USVI Port Authority to address the existing challenges of the Rohlsen Airport as well as supporting our argument to the airline industry of the viability and commercial attraction of St. Croix as an aviation hub," added the Congresswoman.


Office Locations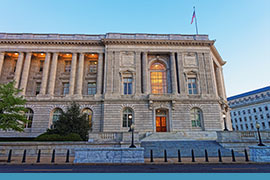 Washington, DC Office
331 Cannon House Office Building
Washington, DC 20515
Phone:
(202) 225-1790
Fax:
(202) 225-5517
Hours: 9-6pm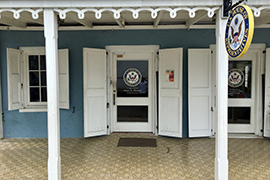 St. Croix Office
60 King Street
Frederiksted, VI 00840
Phone:
(340) 778-5900
Fax:
(340) 778-5111
Hours: 8:30-5pm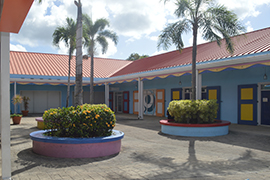 St. Thomas Office
9100 Port of Sale Mall
Suite 22
St. Thomas, VI 00802
Phone:
(340) 774-4408
Fax:
(340) 774-8033
Hours: 8:30-5pm