Press Releases
Congresswoman Plaskett Announces $2 Million Grant to the U.S. Virgin Islands Department of Public Works for Immediate Reconstruction of Highways and Roads
WASHINGTON, DC - Congresswoman Stacey Plaskett (USVI), a Member of the House Committee on Agriculture and the House Committee on Oversight and Government Reform, announced the immediate availability of $2 million for the repair or reconstruction of Federal-aid highways and roads on Federal lands that have suffered serious damage as a result of Hurricane Irma.

"The catastrophic destruction caused by Hurricane Irma demands massive amounts of aid for our territory, if we are to address the overwhelming needs of the countless victims who face the daunting task of rebuilding their lives. Today, I am pleased to announce the immediate availability of $2 million grant to the USVI Department of Public Works for the repair and reconstruction of Federal-Aid Highways and Roads on Federal lands in the Virgin Islands that have suffered serious damage, as a result of Hurricane Irma," said Congresswoman Plaskett.

"These funds are being made available because of the catastrophic failures from the results of Hurricane Irma. These funds are awarded to the Virgin Islands because of the formal emergency declaration signed by the President and they will go towards restoring essential traffic needed for our recovery efforts, as well as permanent repairs necessary to restore the roadways to their pre-disaster condition," added the Congresswoman.

Congresswoman Plaskett also commended the timing of these type of grants, which come during a period when the Virgin Islands are facing many extreme challenges. The grant monies will not only facilitate infrastructure improvement efforts, but they will also provide much needed jobs during the territory's recovery.
Office Locations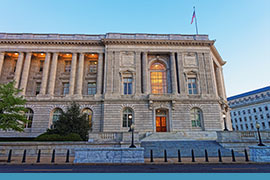 Washington, DC Office
331 Cannon House Office Building
Washington, DC 20515
Phone:
(202) 225-1790
Fax:
(202) 225-5517
Hours: 9-6pm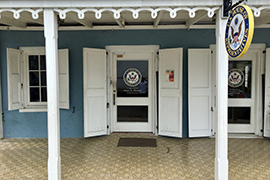 St. Croix Office
60 King Street
Frederiksted, VI 00840
Phone:
(340) 778-5900
Fax:
(340) 778-5111
Hours: 8:30-5pm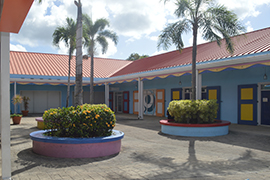 St. Thomas Office
9100 Port of Sale Mall
Suite 22
St. Thomas, VI 00802
Phone:
(340) 774-4408
Fax:
(340) 774-8033
Hours: 8:30-5pm