Press Releases
Congresswoman Stacey Plaskett Announces the Acting Secretary of the U.S. Department of Homeland Security (DHS) Has Granted the U.S. Virgin Islands an Extension to Allow the Territory to Meet the Requirements of the Real ID Act of 2005
This extension, that was made more critical by the destruction of vital infrastructure during two-category five storms, will grant the Virgin Islands more time to meet the standards of the REAL ID ACT of 2005," stated Congresswoman Plaskett.
Washington, D.C. –Congresswoman Stacey Plaskett (USVI), Ranking Member on the Subcommittee on the Interior, Energy, and Environment, released the following statement regarding the extension granted to the U.S. Virgin Islands to meet the requirements of the Real ID Act of 2005:
"On December 4th, the Acting Secretary of the U.S. Department of Homeland Security granted the U.S. Virgin Islands this critical extension that will allow us to develop and update our state identification system to meet the requirements set in place by the REAL ID Act of 2005.
"The REAL ID Act enacted the 9/11 Commission's recommendation that the Federal Government establish minimum security standards for issuance of sources of identification and prohibits Federal agencies from accepting official purpose licenses and identification cards from states that do not meet these standards.
"Visitors seeking access to military bases and federal facilities must present proper identification issued by REAL ID compliant states or of states that have received an extension. These standards will also apply to those seeking to board a commercial aircraft beginning on January 22, 2018.
"The U.S. Virgin Islands has been granted an extension to this requirement until October 10, 2018. Residents will continue to be able to use their state issued ID to gain access to commercial flights, military bases, and other federal facilities until the end of the extension period.
"To learn more about the REAL ID Act of 2005 and get further updates visit the Department of Homeland Security's website at www.dhs.
Office Locations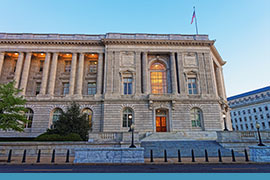 Washington, DC Office
331 Cannon House Office Building
Washington, DC 20515
Phone:
(202) 225-1790
Fax:
(202) 225-5517
Hours: 9-6pm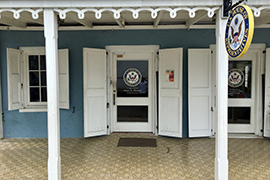 St. Croix Office
60 King Street
Frederiksted, VI 00840
Phone:
(340) 778-5900
Fax:
(340) 778-5111
Hours: 8:30-5pm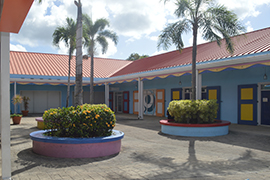 St. Thomas Office
9100 Port of Sale Mall
Suite 22
St. Thomas, VI 00802
Phone:
(340) 774-4408
Fax:
(340) 774-8033
Hours: 8:30-5pm