Press Releases
Congresswoman Plaskett to Sit on House Committee on Agriculture
First Delegate from the Virgin Islands to serve on committee
Congresswoman Stacey Plaskett (D-VI) became the first Delegate to Congress from the U.S. Virgin Islands to serve on the House Committee on Agriculture, Friday, after Minority Leader Nancy Pelosi (D-CA) named her to the 46-member House Committee.

Plaskett, who had hoped to serve on the committee prior to her appointment, campaigned on the need to be able to identify and secure funding from rural grant programs to assist in the growth of the local fishing and farming industry in the territory.

"It was definitely one of the committees I wanted to serve on and it is a tremendous honor. There is much needed assistance to our local agriculture industry, and I have spoken with a number of local farmers throughout the campaign who stressed the importance of our growth and sustainability in agriculture," Plaskett said.

"I want to assist farmers to not only feed Virgin Islanders, but increase food exports, as well as help to sustain our small businesses in the territory. Serving as a member on this committee will better position us to protect food stamp funding and work on increasing assistance to drive our energy costs down through rural utilities programs," The freshman congresswoman added.

Membership to the Committee on Agriculture has gradually increased over the course of its nearly 200- year history and is now among the key Committees in the U.S. House of Representatives.

Subcommittees to the House Committee on Agriculture include the subcommittees on: Conservation, Energy and Forestry, Department Operations, Oversight and Credit, General Farm Commodities and Risk Management, Livestock, Dairy, and Poultry, Nutrition and Horticulture and Rural Development, Research, Biotechnology and Foreign Agriculture.

###


Office Locations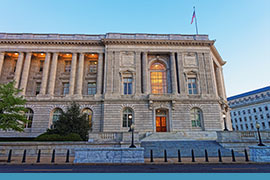 Washington, DC Office
331 Cannon House Office Building
Washington, DC 20515
Phone:
(202) 225-1790
Fax:
(202) 225-5517
Hours: 9-6pm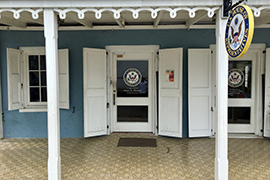 St. Croix Office
60 King Street
Frederiksted, VI 00840
Phone:
(340) 778-5900
Fax:
(340) 778-5111
Hours: 8:30-5pm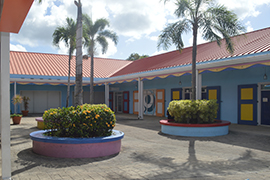 St. Thomas Office
9100 Port of Sale Mall
Suite 22
St. Thomas, VI 00802
Phone:
(340) 774-4408
Fax:
(340) 774-8033
Hours: 8:30-5pm